Ascot Skylights
Tel: 01619628485
www.ascotskylights.com
Ecohab
Bradley Lane
Sale M32 8RH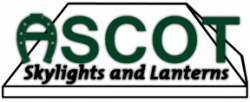 Ascot Skylights Profile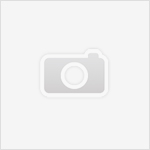 At Ascot Skylights in Stretford Manchester, we design and build a range of contemporary skylights, the three styles are a Flat Skylight, a Pyramid and an ever popular Lantern. Each skylight comes complete with a built in thermally efficient GRP up-stand as standard, we can build practically any bespoke size skylight to suit your requirements. Established in 2012, Ascot Skylights is rapidly becoming a recognised supplier of skylights in the UK. All our skylights are ready assembled and easy to fit and as an option you can choose from a range of glazing, including self cleaning or tinted glass and with any colour choice of upstand you require. We Manufactures following type of Skylights:
Roof Pyramids,
Octagonal Skylights,
Flat Roof lanterns,
Flat Roofs Skylights,
Opening Flat Roof Skylights,
Contemporary Skylights,
Roof Lanterns
Choose Your Size Order Skylights Online and We Will Make it with Skylight Installation too.
---
Categories
The company is listed under the following categories:
Aluminium » Panels
Conservatories » Roof systems
Conservatories » Roof vents
Conservatories » Roofs
---
Accreditations
Ascot Skylights have not provided their accreditations.
---
Brand and Trade Names
Ascot Skylights have not provided their brand/trade names.
---
Keywords
Ascot Skylights do not have any listed keywords.
Ascot Skylights Products and Services
Ascot Skylights have not listed any of their products.
Ascot Skylights Downloads
Ascot Skylights have not provided any of their downloadable files.
Ascot Skylights Videos
Ascot Skylights have not provided any YouTube videos.