Latest Industry News and Stories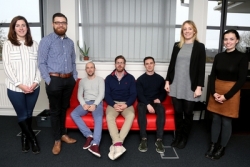 Purplex strengthens team with eight new appointments
Purplex, the leading full-service marketing agency, has continued its rapid expansion with the appointment of eight new team members in the space of just three months. Purplex's team now totals over 60 employees. Last year, the agency moved to a new 5,000 sq. ft building just outside Bristol...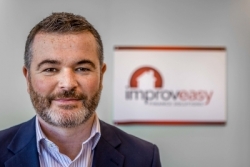 Industry survey shows how 'Brexit resistant' glass and glazing industry is
A major survey of glass and glazing installers has revealed how the industry is reacting to the current economic and political climate. Improveasy commissioned leading market research company Insight Data to survey over eleven thousand installers, asking them their views on many issues related to the industry...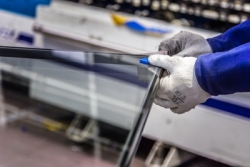 Edgetech and Sternfenster hit the 1m mark
Market-leading fabricator Sternfenster are celebrating a major manufacturing milestone. Over ten years of partnership with Edgetech, Sternfenster have produced over one million IG units using Super Spacer warm edge spacer technology. Sternfenster, the Lincoln fabricator behind fast-growing...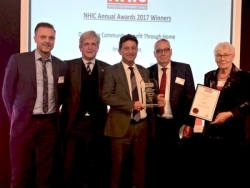 SEH BAC wins NHIC community benefit award for West Cliff Theatre transforma
After the successful transformation of the West Cliff Theatre in Clacton-on-Sea, established installer SEH BAC has won a prestigious award from the National Home Improvement Council (NHIC). The firm which specialises in windows, doors and conservatories was named winners of the coveted 'Delivering...
Astraseal advances fire door range with new Winkhaus FD60 FireFrame
Trailblazing fabricator Astraseal has become the first fabricator in England to manufacture fire doors using FireFrame, the new, high-performance 60-minute fire door frame from Winkhaus. The new FireFrame provides a superior solution compared to its traditional hardwood and uPVC counterparts. The...
Are you a supplier?
Why you should list your company and products on the Index and make it easy for people to find you.
Be included
Sign up to receive our monthly ezine, Index Engage.