FIT Show
Tel: 0845 0945 077
www.fitshow.co.uk
FIT Events Ltd
PO Box 607
Kings Langley WD4 4DS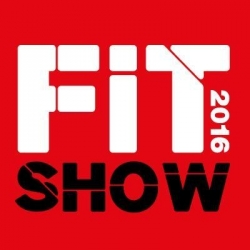 FIT Show Profile

The FIT Show (Fabricator, Installer, Trade) is aimed at the people that sell, make and install windows, doors and conservatories in a market valued at more than £3.7billion.
When visiting FIT you can expect to see hundreds of exhibitors and thousands of products, many of which you will never have seen before. It will mean business for everyone involved in glass and glazing with a full programme of features and events designed to educate, train, inspire, amuse and even entertain!
Research conducted by FIT showed that 95.2% of the industry would like to visit a national window, door and conservatory trade show. The research also revealed that the top five motives for visiting such an event are:
To see new products and services
Networking
Make new business contacts
Meet existing suppliers
Attend seminars and presentations
The FIT Show will feature all the above and more and will have something for everyone. 150 of the leading suppliers of systems, hardware, software, machinery, glass, tools, doors and everything from window makers and installers, together with seminars, discussions and debates. There will be demonstrations and competitions to find the industry's best sales person and best fitting team and it's all FREE!
The FIT Show will take place from 12th to 14th April 2016 at the Telford International Centre, one of the UK's finest venues.
The FIT Show (Fabricator and Installer Trade) will be the glass and Glazing event of the year. A 3-day exhibition held at the Telford International Centre (TIC) where everyone passionate about the industry will all come together under one roof.
The only UK National show for your industry!
The FIT Show will provide fabricators and installers throughout the UK a unique opportunity to showcase their products and brand alongside the biggest names in glass and glazing; whilst visitors have the chance to view the very best the trade has to offer. The event will also consist of various industry-specific seminars and forums where you can participate with many of the industry's key figures and take away new-found inspirations to help you and your business grow.
Why exhibit at FIT show
The reasons to exhibit are simple.
The FIT Show gives you a real window of opportunity, the chance to showcase your products/services to those who matter most, helping give your brand the exposure it needs and deserves. Exhibiting has been designed to be affordable, convenient and inclusive: bring your graphics and messages, turn up and show! No hidden costs, convenient access and an organising team that wants exhibitors to have a great and rewarding experience.
Who will visit the FIT Show?
The marketing and promotional campaigns supporting the FIT Show ensure that everyone is not only aware of the FIT Show taking place but to keep the FIT Show firmly front of mind right up to the event.
The FIT Show is also offering a huge variety of advertising and sponsorship opportunities to those companies looking to benefit from maximum brand exposure before and during The FIT Show. We have packages tailor-made for every type of glass-related business.
We expect visitors to the show will be made up of the following:
Fabricators of windows, doors, conservatory roofs and composite doors
Companies who buy in windows, doors, conservatory roofs and composite doors
IGU manufacturers
Promotions, sponsorship and events
---
Categories
The company is listed under the following categories:
Media and Events » Exhibitions
---
Accreditations
FIT Show have not provided their accreditations.
---
Brand and Trade Names
FIT Show have not provided their brand/trade names.
---
Keywords
FIT Show do not have any listed keywords.
FIT Show Products and Services
FIT Show have not listed any of their products.
FIT Show Downloads
FIT Show have not provided any of their downloadable files.
FIT Show Videos
FIT Show have not provided any YouTube videos.