Big announcements planned for GJB Window Systems Customer Conference 2018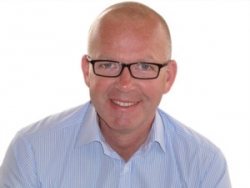 Posted on 15/05/2018
Following a momentous 12 months for the South-East fabricator with the acquisition and subsequent investments by new owner Roy Frost, GJB Window Systems will be hosting their very first customer conference.
Taking place on May 17th at GJB's headquarters in Essex, the one-day event will provide customers with a complete update and overview of the new developments at GJB, as well as further details on the structure of the wider GJB Holdings Group including new sister company Listers Central.
The event will also feature an in-depth marketing seminar from the group's marketing partner Purplex, and in-time for GDPR - the wide-spanning data protection regulations which come into force this month, Insight Data's Managing Director Andrew Scott will address customers on the importance of compliance and how they can best prepare.
"After a hectic but successful 12 months, the timing is right for us to bring all of our customers together to celebrate our achievements, explore our vision for the future and reveal some exciting new product lines," comments Roy Frost, Managing Director of GJB Holdings. "It's also a great opportunity to do our duty as a supply partner by providing expert advice and support in the form of Purplex and Insight Data, especially with such massive challenges set to face the industry.
"We are really looking forward to revealing some exciting new product lines which will open up new, profitable routes to market for our installer customers. This year alone we have already introduced the Residence Collection and we've even made our windows A+ rated as standard. Not to spoil too much but among many new developments, we will be introducing our customers to our new aluminium range along with Timeless, an impressive flush sash system which we anticipate will be incredibly popular."
Hosted by Sales Director Gary Bristow and Sales Manager Rob Waller, the conference will be split across a morning and afternoon session with the day's events beginning at 10:30am and finishing at 4:30pm.
GJB Window Systems is one of the UK's largest Eurocell fabricators, with a formidable reputation in the South-East and across the UK for outstanding quality and exceptional service. With Roy Frost now at the helm, the firm is part of GJB Holdings, a £22m turnover supergroup which also contains Stoke-based fabricator Listers Central.
For more information please call 01268 775566 or visit www.gjbdevelopments.co.uk