Biggest IGU supplier is best for Maple Windows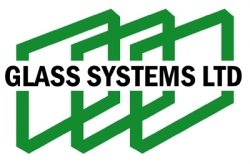 Posted on 25/04/2012
Over-the-years, London based trade fabricator Maple Windows have become renowned for the quality of their products and meticulous attention-to-detail when it comes to fabrication. An integral part of their windows is Eco-pane, the energy efficient sealed unit from the UK's largest independent insulating glass unit manufacturer, Glass Systems.
Manufactured using Planitherm Total Plus and incorporating Argon gas and a Swisspacer V warm edge spacer bar, Eco-Pane is one of the highest performing sealed units on the market today the products high quality has proved popular with Maple Windows.
Maple's Sales Manager Brian Evers comments: "Maple Windows manufacture a spectrum of energy efficient windows, ranging from Eurocell vertical sliders to Rehau casements, so using an energy efficient sealed unit is important. Eco-Pane ticks all the boxes and perfectly compliments our premium quality frames."
But as Brian explains, an excellent product is not the only reason Maple source their IGU's from Glass System. "It goes without saying that working with a reliable sealed-unit manufacturer is essential for any fabricator. If sealed-units are late or the quality is questionable, problems quickly arise and service to our customers is compromised. That's why we've stuck with Glass Systems for all this time. They're the UK's biggest independent sealed-unit manufacturers and working with a glass supplier that has the infrastructure to continually invest and innovate to improve their service has made a huge difference to our business."
One area in which Glass Systems' investment helped Maple came after revisions to Part L of the Building Regulations in 2011, an event that forced all fabricators to take a second-look at the performance of their insulating glass units (IGUs).
As many smaller IGU suppliers struggled to deal with the changes to legislation, finding a glass supplier who could provide energy efficient sealed units at competitive prices was a major concern for many fabricators. But following Glass Systems' investment of well over £1m in capital equipment and new machinery, this wasn't an issue for Maple.
Brian comments: "Following amendments to Part L of the Building Regulations we didn't experience any issues with orders, performance or compliance. Thanks to Glass Systems' forward-thinking investment, there was no disruption and we were able to meet all necessary requirements."
Brian puts this down to the fact that Glass Systems have the capabilities, experience and infrastructure to meet the requirement of legislation so seamlessly. It was a similar story with the BS EN 1279 accreditation which became mandatory for all sealed unit manufacturers in 2011.
In response to this new rule Glass Systems invested in online presses which gas fill the unit with inside a sealed chamber, ensuring there is no leakage and guaranteeing concentration for the life of the IGU. The investment meant Maple Windows also didn't have to worry about the change in legislation.
Glass Systems' Managing Director Alan Atkinson concludes: "We're delighted to have played a part in Maple's success. Glass Systems is committed to investing for the benefit of our customers and without their hard work we would not have been able to grow into the UK's largest independent IGU manufacturer."
Glass Systems Ltd is part of the Glass Systems Group and the flagship purpose built manufacturing facility in Swansea. The group also contains Glass Systems Direct Ltd, which is the younger cousin of Glass Systems Ltd, servicing the M5 corridor and into the North of the country; and Climate, the conservatory roof division.
For more information call Glass Systems on 01792 773 752 or visit www.glasssystems.ltd.uk
For more information call Maple Windows on 020 8556 8637 or visit www.maplewindows.co.uk