Home improvement company extends popular triple glazing promotion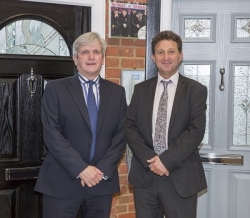 Posted on 27/03/2017
Award-winning home improvement company SEH BAC is extending its 'triple for double' promotion, offering customers triple-glazed windows for the price of double-glazed, in response to massive demand.
The deal was initially intended to end at the beginning of Spring, but has now been extended to Sunday, April 2nd.
"We've been blown away by the level of response we've seen to the triple for double promotion," comments SEH BAC Managing Director John Savage. "It shows that homeowners are more eager than ever to enjoy the huge benefits that quality triple-glazing can bring.
"Expertly manufactured and installed, triple-glazed products offer the ultimate in thermal efficiency and acoustic performance, cutting your energy bills and leaving you with a quieter, more peaceful home.
"There are still a staggering number of homes in desperate need of replacement windows across the UK. Many still have ageing double-glazing that's starting to fail after years of use, while others are still using single-glazed windows. Now, homeowners have one more week to upgrade and enjoy all the benefits high-quality modern triple-glazing can bring at affordable prices."