UK's leading construction contractors talk closing the productivity gap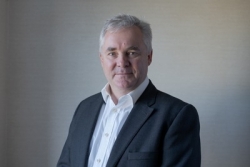 Posted on 05/08/2022
Business improvement specialists, BBI Services, hosted an exclusive online conference, in partnership with the Supply Chain Sustainability School, focused on productivity and performance in construction.
On Thursday 21 July, BBI Services' CEO Mark Worrall facilitated an interactive online conference which featured guest speakers from British Land, Landsec, Lend Lease, Skanska and Mace.
More than 100 delegates made up of managers and leaders from the built environment, joined in the conversation which centered around closing the productivity gap in the industry and raising the performance bar.
As productivity has reportedly only increased by 12% in the last 22 years, finding ways to improve these stats has become a big focus for the built environment1.
The two-hour interactive session put the UK's leading construction clients and contractors under the spotlight to explain how they are using practical interventions to drive meaningful performance on their sites across the country.
Mark Worrall, CEO of BBI Services, said: "The construction industry is facing a host of challenges including skills shortages, supply chain issues and more - and productivity is at the center of it all.
"At BBI Services, we are passionate about finding the best solution to drive performance improvement, so programmes are delivered to a high standard, on budget and right first time, every time.
"It was great to be given the opportunity to facilitate this two-hour exclusive conference which provided delegates with a unique insight into the new tools and techniques that are being utilised across the industry.
"One of the most powerful ways businesses can improve is by learning from the best and reflecting on their own experiences. In doing so, they can find the best solution moving forward.
"By bringing the country's leading clients and contractors together in this virtual space, we were able to demonstrate some of the most successful practical steps and tools that can be maximised to dramatically improve an organisation's productivity.
"With such a fantastic turn-out, it's clear there's an appetite in the sector to look at what changes can be made to make a big difference and we can't wait to continue this positive conversation about productivity for the future of the sector."
For more information on BBI Services and how they can help to drive productivity and performance improvement in your organisation, visit: https://www.bbiservices.com/what-we-do/training-services/productivity-improvement