Dempsey Dyer Ltd
Tel: 01977 649641
Units 11-13 Langthwaite Business Park
South Kirkby
Pontefract WF9 3AP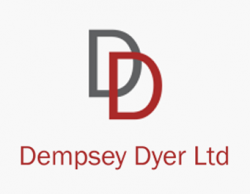 Click here to view all products
---
UPVC Windows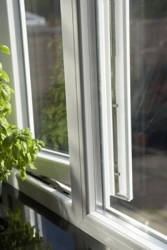 Dempsey Dyer manufactures high quality PVCu windows using Deceuninck's 2500 Chamfered, 2800 Decorative and 3000 Zendow profiles suites - allowing us to completely satisfy your project requirements.
Our full range of u-PVC windows are available in a variety of colours and foiled/woodgrain effects to suit any specification. Choose from our standard range of finishes or Deceunink's 'Deuctone' range of bespoke finishes.
Dempsey Dyer also offers five different bead options: Standard, contemporary, decorative, chamfered and the 2800 series decorative. Availablity is dependable on type of profile.
Casement Windows
Our uPVC casement window can be manufactured using the full range of Deceuninck profile suites and is Secured By Design accredited for consumer peace of mind.
Shootbolt and mushroom adjustable cams (espagnolette as standard)
Austenitic friction stay for enhanced corrosion resistance
Registered with the Energy Saving Trust
Anti-jemmy hinge protectors
Pivot Windows
Dempsey Dyer pvcu pivot windows are fabricated using the Deceuninck 3000 Zendow profile. Aimed at the high rise market, our pivot windows are ideal for schools, hospitals, offices, hotels, residential homes and sheltered housing.
Itegrated espagnolette locking system ensures excellent compression from all four sides
UPVC pivot hinges come with a powder coated finish as standard and feature a fully reversible, self-engaging restrictor
Sash turns 180o for easy maintenance as well as a natural air flow
Max load capacity for horizontal: 60kg per pair
Tilt and Turn
We manufacture PVC-u tilt and turn windows using the full range of Decueninck suites. The unique design of the tilt and turn window allows for maximum light to be achieved on larger structural openings.
Adjustable cams with loose outer allowing smooth interaction with mushroom striker plate
Cover caps for top and bottom hinges are available in white, caramel or dark brown
Optional extras include restrictors both face fixed and rebated to suit any internal reveal finish
Secured By Design accredited for consumer peace of mind
Share this product: