Why Building Product Solutions work with Edgetech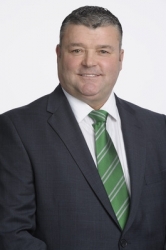 Posted on 08/11/2021
A leading South Yorkshire IGU manufacturer has begun buying from warm-edge pioneers Edgetech – motivated in part by the company's intuitive new e-commerce platform.
Founded in 2009 amid a deep recession, Rotherham's Building Product Solutions overcame the economic crisis to become a highly respected presence in the IG sector, noted for its commitment to innovation and consistent quality.
The company has won loyal customers around the region with its strong work ethic, quick turn-around times and excellent service – and it was its desire to continuously improve that led it to enquire with Edgetech.
"We switched over to Edgetech because of the great combination of supply and cost-effectiveness they were offering," comments Dominic James of Building Product Solutions.
"Their e-commerce offering was also a big factor in why we decided to switch, and has benefitted us greatly.
"So far, they've always met our demand. We've never been let down. Even in the current climate, we can rely on them for great service."
Edgetech's Head of Sales, Tony Palmer, comments: "We were delighted that Building Product Solutions chose Edgetech, and that they've benefitted from our e-commerce platform.
"We implemented e-commerce to make customers' lives easier. Our library feature allows users to save their previous orders, so they can quickly and simply re-order each time.
"We'd strongly encourage any IGU manufacturers looking to save time, increase productivity, have consistency and quality in application from a supplier you can trust to improve their business across the board to get in touch!"
For more information, please call 02476 639931 or visit www.edgetechig.co.uk