Autumn statement is Christmas come early for first-time buyers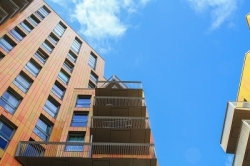 Posted on 29/11/2016
It was Philip Hammond's first Autumn Statement as Chancellor and as details of his plans for the property market were revealed, the industry gave a collective sigh of relief.
One of the key points of the Statement is the new National Productivity Investment Fund, which promises to add £23 billion in high-value investment from 2017-18 to 2021-22, with the government targeting this spending at areas that are critical for productivity: housing, research and development and economic infrastructure.
Within this is a £2.3bn housing infrastructure fund to help provide 100,000 new homes in high-demand areas and £1.4bn to deliver 40,000 extra affordable homes.
Leon Friend, project development manager at Hueck UK, says the funding is welcome news for the property market – particularly a £3.15bn investment to build 90,000 new houses in London.
He comments: "The promise to build more affordable housing is Christmas come early for first-time buyers as it means those who previously struggled to raise deposit money to buy now have a chance to step onto the property ladder.
"It is particularly welcome news for London though, where rents are significantly higher than the average local income. The £3.15bn fund will be used for housing tenures, including those with below-market rents for low-income Londoners and homes with rents set at no more than a third of average local income for middle-income earners.
"There will also be more shared-ownership homes to help Londoners who want to buy but can't afford to on the open market."
The Autumn Statement also revealed there would be no reversal of stamp duty charges for second homes or on cuts to mortgage tax relief.
Following April's stamp duty increases and the announcement of cuts to mortgage relief for rented properties, there has been a decline in the number of landlords buying investment properties; and this looks set to continue.
This is even more good news for first-time buyers, because it reduces competition in the starter home market, although some argue that this means fewer rental properties will come to market to serve the growing population of renters.
Although the Statement brought lots of positives for the property market, Leon says the government will need to act now to enable projects to be quickly brought to site.
"The Statement was vague on details as to how the industry will access the proposed £23bn national productivity investment fund and some are understandably concerned as to whether what was promised will be delivered.
"Now is the time for action if we want to address the serious concerns surrounding the property market, such as affordable housing and meeting government targets for new homes by 2020," Leon concludes.