Improve not move trend sparks demand for consumer finance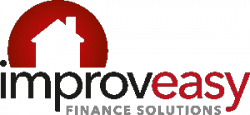 Posted on 31/07/2017
A rise in homeowners choosing to improve or expand their homes rather than move has sparked demand for installers looking to offer consumer finance for a range measures such as windows, doors and conservatories.
Strong house price growth and the high cost of living has seen the continuation of the improve not move trend. The sector has been remarkably resilient against recent political turmoil, with neither Brexit nor the General Election yet affecting consumer spending in this area.
Instead, builders and installers are seeing an increase in demand for a range of home improvement services including double-glazing and conservatories, refurbishments, conversions and extensions – and finance options to cover these.
Austin Barcley, Director of Improveasy, comments: "Many homeowners are staying put and investing in their homes. For example, upgrading their windows and doors or refurbishing kitchens and bathrooms.
"It is also common now for young adults to move back in with their parent's due to high living costs, creating demand for expansion projects such as loft conversions to comfortably house multiple generations under one roof.
"For some of these projects, homeowners are turning to finance options to help make their dream home a reality, presenting an opportunity for installers to win new business through offering finance, or part finance options"
Austin continues: "We currently work with lots of companies in the home improvement sector and are looking to partner with more installers, builders and service providers to help them close more sales opportunities. It doesn't matter if the company doesn't have previous experience of offering finance or doesn't have a consumer credit license, as we can help with all of this. The bottom line is that more and more installers are using our service and winning more business as a result."