3E makes its debut in the UK with the support of Insight Data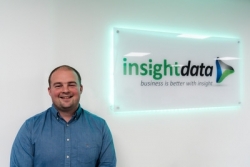 Posted on 24/07/2023
European software providers, 3E, have successfully launched in the UK fenestration market with support from leading data specialists Insight Data.
With headquarters in Germany, 3E provide high-performance software solutions to window manufacturers and dealers enabling an efficient end-to-end digitalised process.
Teaming up with Insight Data has equipped 3E to take advantage of real-time prospect data and marketing expertise. Thanks to this, they have launched highly successful email campaigns to a specific audience within the glazing industry.
3E's Head of Sales, Heiko Steffens, praised his experience with Insight Data. He shares: "As a newcomer to the UK market, we were looking for a competent and reliable partner to help elevate our email campaigns.
"Their support helps us qualify the success of our lead generation. Not only have 3E benefited from an expansive pool of accurate and direct email contacts, but we've even forged contacts with key-decision-makers.
"The Insight Data team have been fantastic in their work throughout the campaign preparation and in their follow-up."
Aaron Solomon, Insight's Sales Manager, added: "We're incredibly proud of the results we have provided 3E. Their success exists as a prime example of how important real-time prospect data is in achieving successful prospects and reliable success.
"Once again, our expert email team have crafted a superb campaign that has delivered a staggering number of leads for a company who are looking to break ground in the UK market."
Alongside detailed prospect data, Insight Data provide several highly efficient proactive means of marketing for businesses across the construction and glazing industry.
To take advantage of Insights expert lead generation methods and real-time data, please email hello@insightdata.co.uk or drop us a call on 01934 808293.