Home improvement company brings in new manager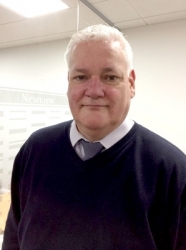 Posted on 30/11/2017
A UK-leading home improvement firm has recently appointed a new Project Manager to head-up a project which will see new windows installed in 400+ flats and houses.
Newview Homes Ltd is a glazing and home improvement specialist based in the South-East. Earlier this year the company won a contract to install noise-reducing windows on homes around London City Airport and has employed Gary Ward to head up the project.
London City Airport recently gained permission to begin its £400m expansion programme. The expansion will involve extending a terminal, constructing seven new aircraft stands, and adding a parallel taxiway.
The programme is expected to take around four years to complete and residents have been offered sound-proofed windows to minimise the disruption caused to them by the building work. Newview are due to begin the installation of these products before Christmas.
Gary Ward joined Newview in early November 2017 and will be based at the company's offices near London City Airport. Gary comes to Newview from Job Worth Doing – an installer of energy efficient products – where he was Regional Operations Manager.
Michele Wietscher, Managing Director of Newview, comments on the new appointment:
"We are delighted to be involved with the London City Airport project and are pleased to be playing such a positive role in helping lessen any disturbance caused to locals by the airport's construction works.
"At Newview, we're committed to providing customers from all sectors with a high-quality service and we firmly believe that Gary shares this value. He brings a wealth of experience to the role of project manager and we're certain that he will prove an asset to our team."
Commenting on his new position, Gary adds: "I'm looking forward to working with a company so well-known for their professionalism and for the high standard of their installer's workmanship. Managing this project promises to be both challenging and exciting but I am confident that I will be able to effectively draw on my previous industry experience in this role."
For more information on Newview and the services they offer please visit www.newview-homes.co.uk or call 01903 244 449