Consumer Protection Association
Tel: 01462 850064
CPA House
North Bridge Street
Bedfordshire SG17 5DQ

Click here to view all products
---
Insurance Backed Guarantees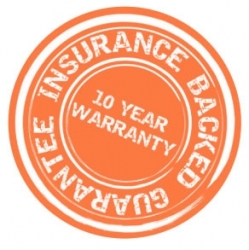 From June 2014, it became mandatory for all tradespeople to provide an Insurance Backed Guarantee (IBG) with every installation or home improvement project. With an IBG, a finished project will not be able to be registered under self-assessment schemes.
Consumer Protection Association has been providing IBGs for the construction, fenestration and home improvement industries for over 20 years. An IBG offers protection to you and your customers in the unlikely event of your company ceasing to trade, and boosts consumer confidence when purchasing products or services from your company.
CPA Insurance Backed Guarantees are available for up to 10 years and are backed by a UK authorised partner.
We offer IBGs to installers, builders, surveyors and contractors across a range of trade industries.
As well as offering IBGs, we also provide our customers with the information and support they need to create successful business relationships with their customers. This includes added value sales and marketing support, and consumer surveys to give insightful feedback on your services.
Get in touch today on 01462 850064 to see if we can offer you IBG insurance.
Share this product: