'Eco-friendly' product boom at Truframe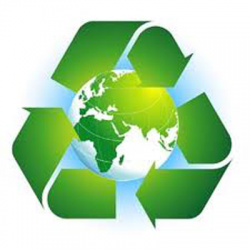 Posted on 30/05/2012
Demand for eco friendly products is on the rise according to Midlands based trade fabricator Truframe, who have noticed a considerable shift towards their energy rated windows in recent months.
Sales of Truframe's flagship A+8 rated window are going from strength to strength, as more consumers look towards thermally efficient products to help them cut fuel bills and protect the environment.
Patrick Firmager, Truframe's Operations Manager comments: "Homeowners are feeling the pinch more than ever and its no surprise products that can help lower fuel bills are increasing in popularity. An 'A' rated window can save around £461 per year on heating and will also result in a household cutting around 0.3 tonnes of C02 every year, significantly reducing the consumer's carbon footprint. Our trade customers have found great success with products such as the A+8 window and are using it to win sales ahead of the competition."
Truframe manufacture frames using Liniar PVCu, one of the newest window systems to hit the market in recent years. The profile's exceptional thermal performance and aesthetics means Truframe can manufacture an 'A' rated window using a low specification sealed unit, resulting in considerable cost savings for the installer.
"Our Liniar frames are so thermally efficient, nearly all our new customers are making savings to their glass bills," Patrick adds.
Truframe hand finishes all sashes and outer frames in the factory prior to assembly and frames are available at highly competitive trade prices. Other products in the Truframe portfolio include the Liniar bi-fold Plus, Duraflex windows and doors, the Spectus vertical sliding sash window as well as astragal bar glazing. The company offers a 5 day lead time on 90% of its product range and its delivery service covers the whole of the UK.
"Energy efficiency is a big driver in the market and our product range is geared up to suit this demand. We are planning to launch a new initiative later in the year to help our customers communicate the 'green' message more effectively and hopefully win even more sales," Patrick concludes.