Industry News and Stories for March 2019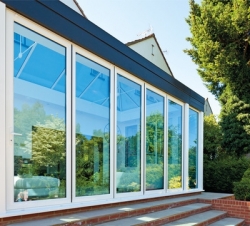 CDW Systems extends Sapa offering with the Crown Sliding Folding Door
CDW Systems, the highly-respected aluminium fabricator, has once again extended their range of high-specification glazing products with the introduction of the Sapa Crown Sliding Folding Door. The aluminium bi-folding door is a highly-versatile, high-performance solution which has been designed...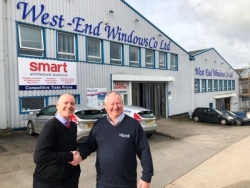 West's best fabricator celebrates 25yrs with Smart Architectural Aluminium
Bristol's longest-serving fabricator is celebrating a quarter-century of partnership with market-leading systems company Smart Architectural Aluminium. For over forty years, Bedminster-based West-End Windows has been supplying an outstanding range of aluminium doors and windows to installers...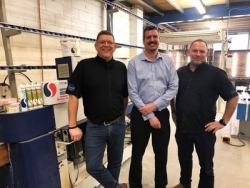 EJ Cocker and Hodgson Sealants celebrate incredible 35th anniversary
EJ Cocker, the sealed unit specialists behind Slenderline Glass, are celebrating an amazing 35-year partnership with supplier Hodgson Sealants, one of the UK's largest specialist sealant manufacturers. Joining forces back in the mid-1980s, the two firms have almost 90 years of combined experience...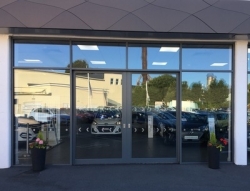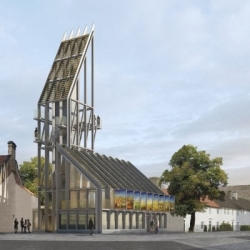 Tremco-illbruck brings bang-up-to-date performance to historic town
One of Durham's most historic towns is getting a striking new Visitors' Centre – thanks in part to silicone, tape and sealant specialists tremco-illbruck. Bishop Auckland is a bustling market town, home to the magnificent Auckland Castle, an impressive array of Grade I-listed landmarks...
Are you a supplier?
Why you should list your company and products on the Index and make it easy for people to find you.
Be included
Sign up to receive our monthly ezine, Index Engage.