Industry News and Stories for May 2016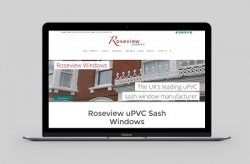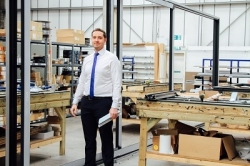 Is this Bristol's biggest patio door?
Dynamic Bristol trade fabricator The Window Outlet doesn't do things by halves. Established just eighteen months ago by young industry go-getter Ben Warren, the company has already risen to become one of the region's leading aluminium suppliers, hitting £1m turnover in its first year of trading...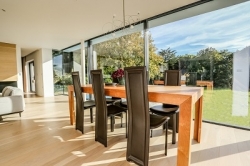 Introducing Üni_Slide: the revolutionary new panoramic sliding door
Balancing stylish looks with robustness and versatility, Üni_Slide is the revolutionary new panoramic door system by respected fabricator Fenster Fabrications Ltd. Üni_Slide is an ultra-slim aluminium sliding door, equally suited to commercial and residential applications. Offering...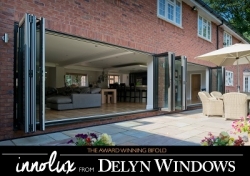 Warwick North West supports latest Innolux installer
Respected installer Delyn Windows, Flintshire-based family business for over 26 years, recently became one of the latest companies to offer Innolux, the much sought after high-end range of windows and doors from trade fabricator Warwick North West. Warwick have since pulled out all the stops in their...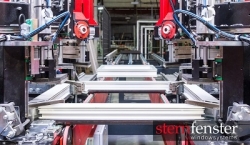 Dynamic Sternfenster named one of region's best-performing businesses
Starglaze, the holding company for respected Lincoln-based window and door trade fabricator Sternfenster, has been named one of the East Midlands' fastest-growing companies in a recent authoritative study. The East Midlands Top 200 Report, compiled by financial advisers Grant Thornton and the...
Are you a supplier?
Why you should list your company and products on the Index and make it easy for people to find you.
Be included
Sign up to receive our monthly ezine, Index Engage.