Industry News and Stories for July 2012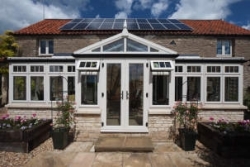 Agricultural barn converted into energy efficient home with Spectus PVC-U
Energy saving measures, including new windows, reduce fuel bills by 50%. When Terry Cook decided to upgrade her converted barn at Barbers Hill Farm, Stamford, the plan was to make it as comfortable and aesthetically pleasing as possible while ensuring it was both eco-friendly and energy efficient. Key...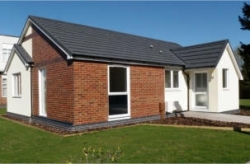 Modular home launched to help fill affordable housing gap
In timely fashion, Modular Living's modular home at Stockport, Greater Manchester has been developed just as Housing Minister Grant Shapps, announced the release of enough land to build 100,000 homes by 2015*, providing support to the millions on social housing waiting lists. A ground breaking sustainable...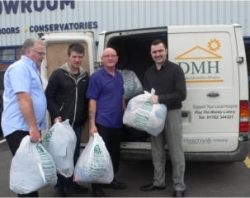 There's joy in jumble
It's a likely assumption that your loft is the dusty home to several items long since forgotten. Banished to a world of cobwebs and insulation, they sit in bin liners like plastic ghosts. But what if all those old clothes, toys etc could be put to good use? What if your junk could improve the lives of local people facing life...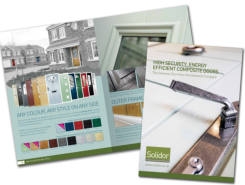 The composite bible
Innovative composite door manufacturer Solidor have just issued a new 44 page brochure that highlights the wide choice of features from their unique solid timber core, based door range. The composite door market may be buoyant, but it is also packed with standard GRP doors, in stark contrast to the engineering...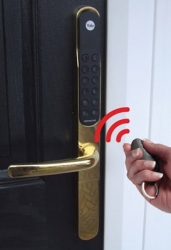 Sun Trade Windows gets digital
Sun Trade Windows has become the latest trade fabricator to offer digital door locking solutions and add Yale Door and Window Solutions's innovative Keyfree digital door lock to its product portfolio. Sun Trade Windows presents Keyfree as a continuation offering of Yale's YS170 multipoint lock...
Are you a supplier?
Why you should list your company and products on the Index and make it easy for people to find you.
Be included
Sign up to receive our monthly ezine, Index Engage.