Industry News and Stories for May 2019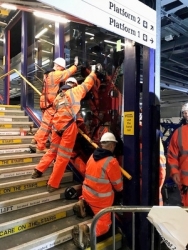 Nocturnal Newview excels on complex Oxford installation
How do you complete world-class installation work at one of the country's busiest transport hubs without causing major disruption? In short - very quickly and very carefully, as commercial glazing experts Newview Homes ably demonstrated during an ambitious installation at Oxford Railway Station. Nearly...
Are you a supplier?
Why you should list your company and products on the Index and make it easy for people to find you.
Be included
Sign up to receive our monthly ezine, Index Engage.